RECYCLED GARNET
MADE IN ITALY
Med Link is proud to represent a unique reality in the world. According to company philosophy, which is committed
to environmental sustainability, the Company has built the first and unique Garnet Reprocessing plant in Europe.
The material, once used by the customer for water cutting and/or sandblasting activities, is collected as sludge. Once
dried, the material is cleaned by impurities through sieving and suction processes to obtain a new Garnet without
altering its chemical-physical features.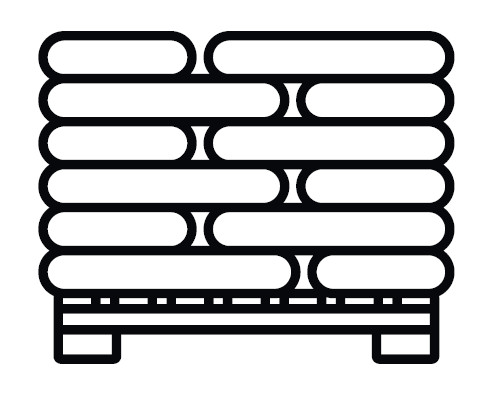 PACKAGING
25KG / 1 MT PLT   OR   1 TON BB
ON REQUEST PACKAGING
OPTIONS  OF 500 / 1500 / 2000 kG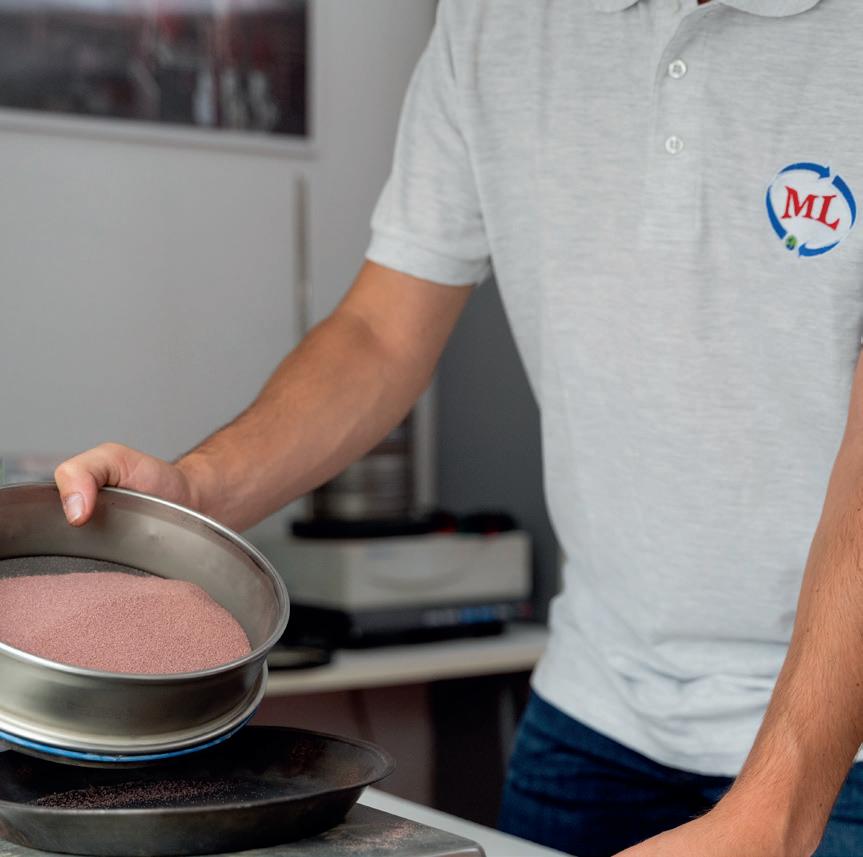 Almandine ( Al2Fe3Si3O12 )
98,50 %
Ilmenite ( FeTiO3 )
1,50 %
Calcite ( CaCO3 )
less than 0,5%
Quartz ( SiO2 )
less than 0,5%
In addition to use it as blast abrasive for all conservative building restoration, surface treatment and cleaning applications, Garnet
#200 Mesh also finds application in the Waterjet sector for cutting materials such as wood, plastic, glass, fabrics, composites, aluminum and so on…
• Waterjet cutting of glass, plastic, composites, fabrics, ceramics, aluminum and thinner alloys (Recommended FOCUSING TUBES 0.50 mm diameter)
• Cleaning for fine sandblasting: graffiti removal, building restoration of stone, brick and wood.
• Restoration and new construction for naval, aerospace and automotive maintenance.
• Cleaning of the internal and external surface of pipes, coating removal on fiberglass, removal of mill scale (profile less than 10 μm)
• Galvanized coatings blasting , stainless steel, aluminum, alloys, fiberglass
• Glass polishing blasting