By the end of December 2016 WE COMPLETED A NEW CUSTOMS AREA
Medlink always aiming at new targets has commissioned a new warehouse of about 3132,00 CM.
animated render of the new warehouse
Thanks to engineer E.Mezzadri
The new warehouse has been built next to the one already operational and is aimed for storing a new GARNET product for Blast Industry.
"The new warehouse can accommodate 9,000 tons of bulk garnet"
From this Area the product as loose is transfered to the packaging plant through a conveyor belt.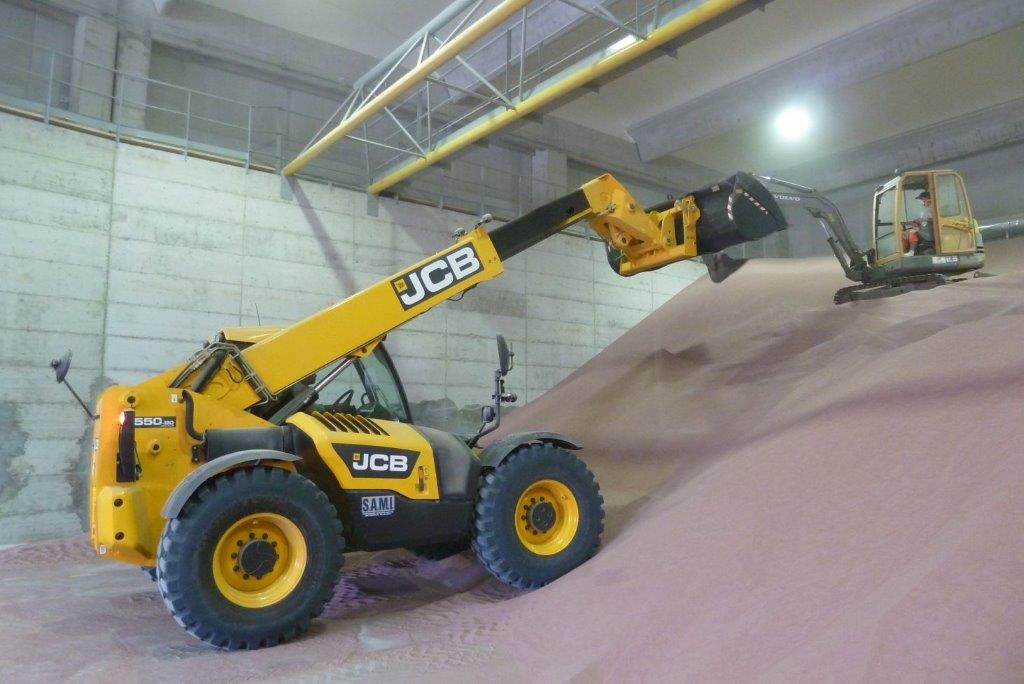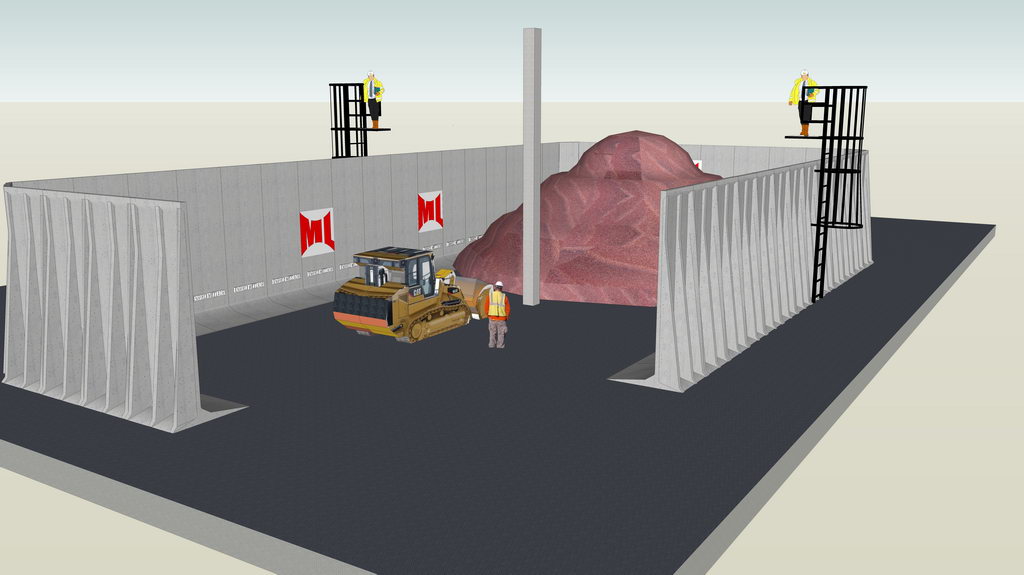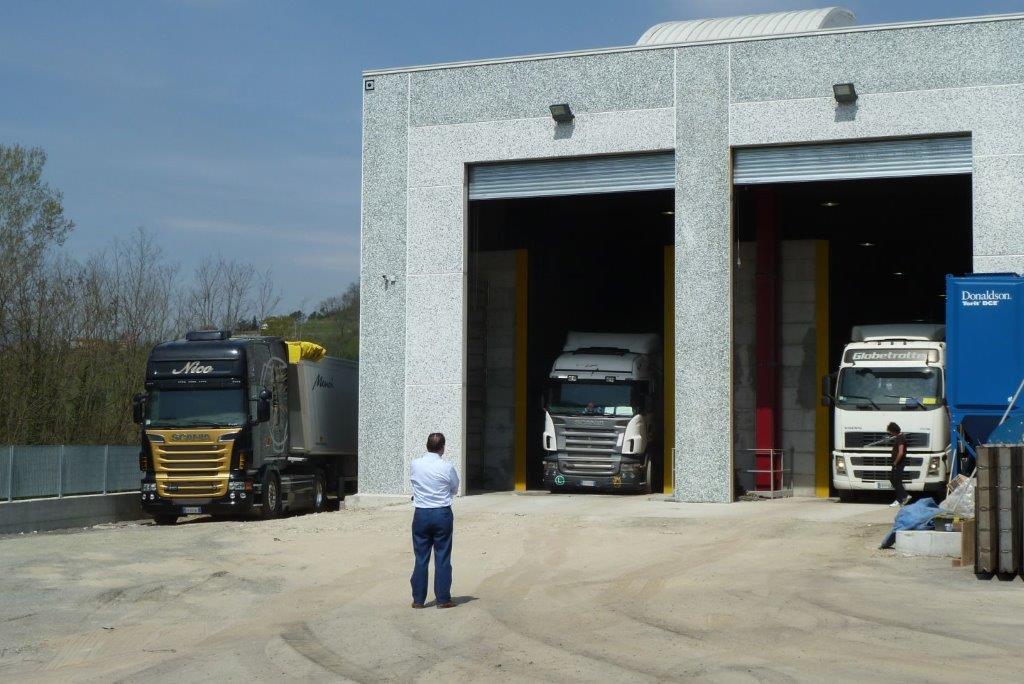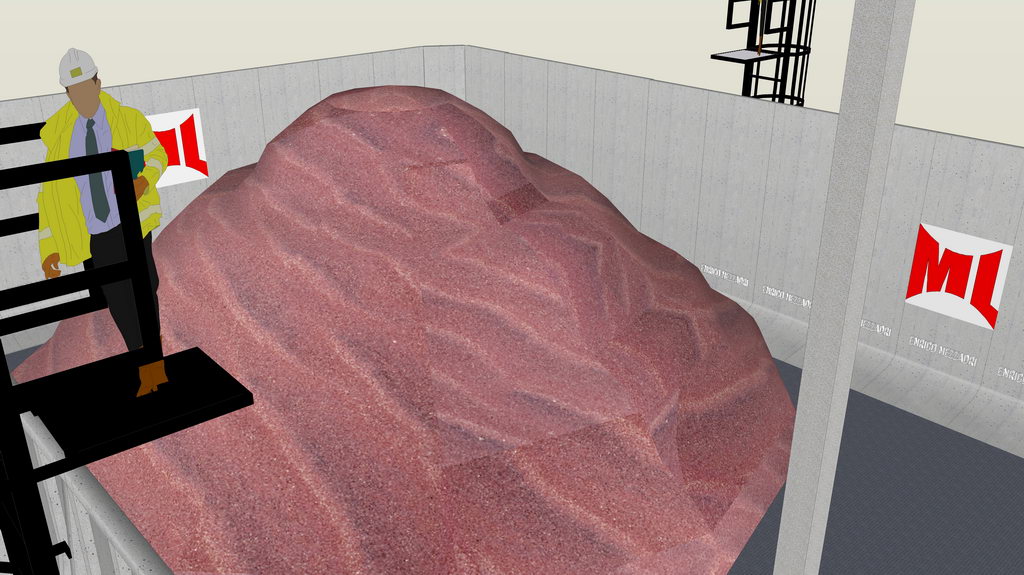 STAY ON TOUCH
________________________________
PRIVACY POLICY
The Company MED LINK S.r.l., as holder of personal data processing, informs that (later defined as interested) also pursuant to the art. 13 Regulation EU 27 April 2016, n. 679 "Regulation of General Data Protection" (later defined as "Regulation"), the personal data you provide will be treated as follows:
1. Purpose of data processing
The personal data will be processed for the following purposes:
a) to provide the requested information
b) to send information and promotional material through our newsletter service.
2. Legal basis and transmission of personal data
The legal basis of the processing as per point 1.a) is the execution of a contract of which you are part or the execution of pre-contractual measures taken on your request. The provision of personal data is necessary to obtain the requested information. The failure to provide this data it will make it no possible for our staff to respond to your inquiries.
The legal basis of the data processing referred to in point 1.b) it is your consent and the provision of personal data is optional. The express consent refers exclusively to the newsletter service and the failure to provide it does not affect the receipt of the information requested by you.
If you consent to the receipt of informative and promotional material through the newsletter service, we remind you that you can exercise the right of revocation at any time in the same ease way that it was previously granted.
3. Storage times
The personal data processed for the purposes referred to in point 1.a) will be kept for a period no longer than necessary to respond to your requests.
The personal data processed for the purposes mentioned in the point 1.b) will be kept for a period not more than 24 months.
4. Recipients of personal data
The proper personnel, duly trained and operating under the authority and responsibility of the Owner, will process the personal data you provide.
The personal data may also be processed by third parties that provide instrumental services as communication, e-mail, delivery of correspondence, technical services for web-site maintenance, IT service providers or depending on the requests, suggestions or complaints to service providers regarding the nature of the complaint or suggestion.
Only the data strictly necessary to perform the relative functions will be communicated to the subjects indicated above. The updated list of all recipients is available at the headquarters of the data controller and will be provided upon request of the interested party by writing to the following email address:
e-mail: privacy@medlinkplanet.com
5. Rights of the interested party
We inform you that regarding to the personal data you can exercise at any time the rights provided at CAPE III of the Regulation. In particular, you have the right to ask the Owner to access the data concerning yourself, their rectification or cancellation, the incomplete data integration, the limitation of the treatment; to receive data in a structured format, commonly used and readable by an automatic device; to revoke any consent given and to oppose all or part of the use of the data, as well as to exercise the other rights granted to you by the applicable rule. You can exercise your rights by writing to the following email address: (email add).
According to the Art. 77 of Regulation EU2016/679, in addition, you have the right to lodge a complaint with the Data Protection Authority, in the event that you believe the treatment violates the aforementioned Regulation.
6. Data Controller
MED LINK S.r.l. located Via Turati 54011 Pallerone, Aulla (MS)
e-mail: privacy@medlinkplanet.com
Phone number: 0187 41751